SOTT.net: We'll be back!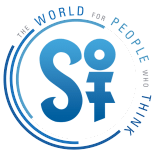 At the moment, the SOTT.net server is down due to technical difficulties. Not to worry - we'll be back soon!
SOTT.net is still entirely supported by our readers. We don't have ads, we don't have sponsors, and that means we don't have any hidden agendas. However, that means that without your financial support, we won't survive.
Please support our work by making a donation below.
Thank you!